Nanobrow Microblading Pen – a waterproof brow pen with an unusual tip. You can replace microblading with it!
Nanobrow Microblading Pen – a waterproof brow pen with an unusual tip. You can replace microblading with it!
Wondering how to define your brows for longer without going for permanent makeup? Our testers have a great solution for you!
Nanobrow Microblading Pen is a waterproof brow pen with an unusual, thin tip which ensures ultra-precise definition and 24-hour long performance. Its formula is resistant to water, sweat and makes your makeup look perfect all day long. No need for touch-ups during the day! From now on, permanent brow makeup can be replaced with this innovative brow pen.
Skinny and patchy eyebrows… not a problem anymore! Try out Nanobrow Microblading Pen
Do your eyebrows look sparse and dull? Fill them in with a brow pen! Draw thin lines that mimic real hairs and transform your brows from boring and nearly invisible to stunning and voluminous.
Choose:
no touch-ups throughout the day,
anti-smear and smudge-free, waterproof formula,
a precise applicator which draws lines thinner than 1mm,
natural filling-in of sparse areas,
a permanent makeup effect,
24-hour long performance.
Nanobrow Microblading Pen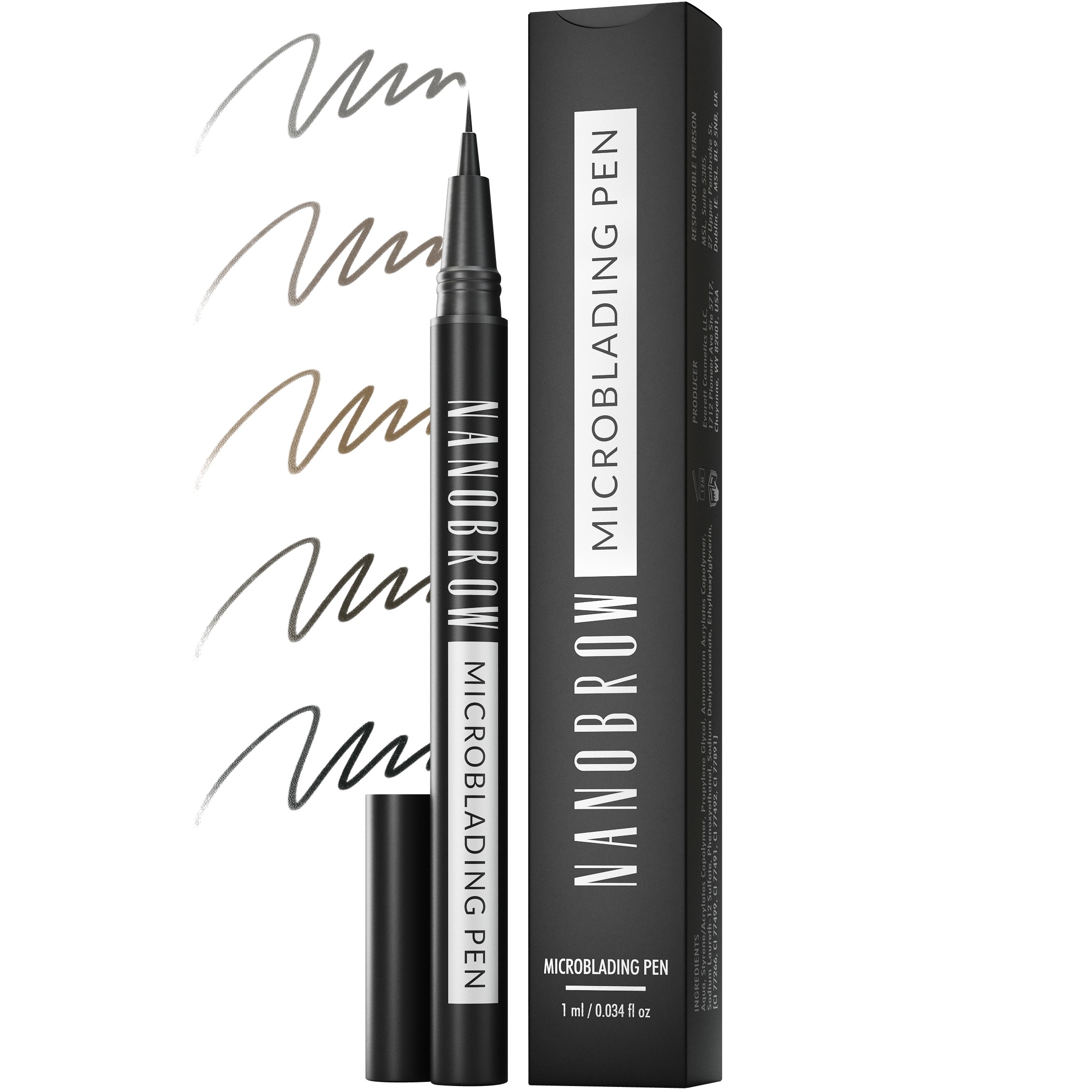 Product available in colors:
Nanobrow Microblading Pen – how to use it?
Work your way along the natural brow line. Fill your brows using a precise applicator and short, quick strokes. Add extra hairs where gaps and patches occur.
Position Nanobrow Microblading Pen vertically to your skin. Create short lines according to the hair growth direction which will deliver a subtle and natural effect. Start your makeup on the middle parts of your eyebrows. Remember to accentuate the brow tails more strongly and leave the front parts only delicately coloured – this way you will achieve a smooth transition of colours.
Nanobrow Microblading Pen – our testers' opinions
"I can fill in and even out my eyebrows so that they look symmetrical and identical. Nanobrow Microblading Pen lasts all day long!"
"My eyebrows are pretty light. They're thin and almost invisible. I love the easy application! The effects look as though I have no makeup on. I like the natural look and this product definitely helps me maintain it."
"The Nanobrow pen helps me add more expressiveness to my patchy brows and the makeup doesn't look cartoonish or exaggerated. I'm so glad I tried it out, it's my new favourite!"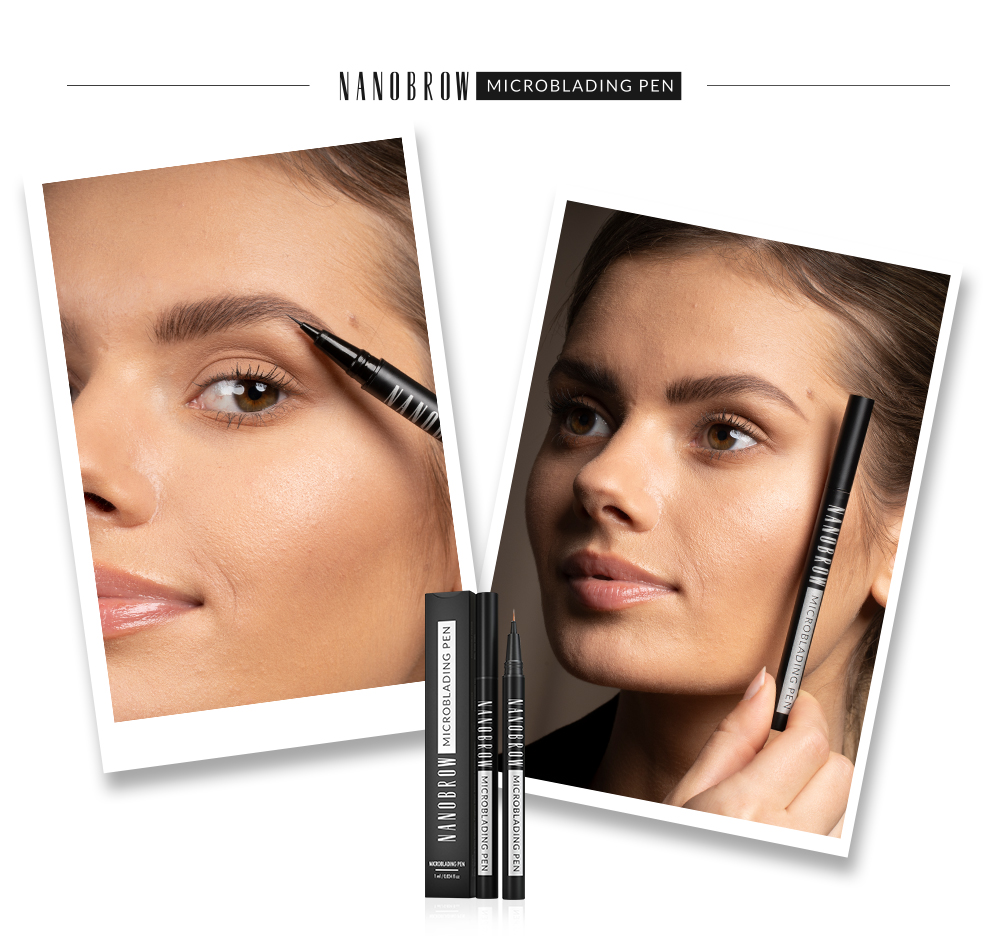 Permanent makeup or a brow pen delivering a microbladed brow effect?
Microblading is one of the methods of permanent makeup, sometimes called a feathering method. It's a popular method for long-term filling-in of sparse eyebrows. Just like any other invasive cosmetic procedure, it carries a certain risk. Micro-incisions in the epidermal layer of the skin need about a week to heal fully. During that time, the skin absorbs the pigment. There's always a risk that it migrates or doesn't get accepted by the body at all. What's more, the procedure might cause allergic reactions or require additional touch-ups. What if you don't like the final results? The effect of brow microblading lasts 1-2 years and its removal is possible only with a special laser.
Nanobrow Microblading Pen is a brow pen with no commitment!
The effect is almost the same but every error can be quickly fixed. The brow pen lasts 24 hours on the skin and it can be quickly and easily removed with regular micellar water. No need to go for a pricey procedure. With this innovative pen, you will fill your sparse areas and do a trendy makeup look in a flash! Learn more about the product www.nanobrow.co.uk