Ranking of Top-Rated Eyebrow Gels – Shape, Define and Color Your Brows
Ranging from eyebrow pencils to pomades, the cosmetic market abounds in brow products, making the choice of one quite tricky. However, if you're after a cosmetic that should be in every beauty bag, then go for brow gel – the top-quality one of course. There's no better product to tame your brows, up their color, give them the perfect shape and hold them in place all day. Our roundup of the top-ranked eyebrow gels should help you make the right choice. Enjoy reading!
Eyebrow gel – versatile and easy to use
Whether you go for a clear brow gel which is perfect for taming unruly brows or a tinted product to deepen the eyebrow hair color, all brows gels prove the most versatile and easiest to use products for eyebrow makeup.
That's why we took the subject seriously and analyzed the highest-rated brow gels. We've read user reviews and checked how they're applied and even whether they're easy to remove, how long they stay put, and what results to count on. Still, before giving you the name of the winner – the best gel for styling brows – read our guide: how to pick the best brow gel for yourself.
How to pick your best brow gel?
● What does a brow gel do? Brow makeup effects
The texture of brow gels may differ as much as their colors and applicators. As a result, each one will produce different effects in makeup. Defining and holding brows in place all day is a brow gel's priority. A quality one should be easily removed so that you don't need to rub the brows ruining them. The best brow gel is a combo of perfect formula, brilliant spoolie and refined colors.
● How to use a brow gel? Method and comfort of use
When applying a brow product, we should be able to do that fast and create flawless makeup at the same time. Most brow gels have mascara-like brushes for easy use. Because brow gels are to brush as well as style the brows without skipping the shortest hairs, a silicone spoolie is best, perfectly shaping and coloring the brows.
● How much should I pay? Price of a good brow gel
A quality brow gel – how much is it? Should it be pricey? Even though there are lots of costly iconic products, you don't need to spend a fortune to enjoy flawless brow makeup, defined brows and a polished look.
How have we picked the best brow gels?
Apart from doing the research on the durability, effects and ease of makeup removal that we talked about before, we also consulted makeup artists from our editorial office to get expert tips and recommendations of the best brow gels. We checked prices and cost-effectiveness, and went through many online reviews. All that let us find the best eyebrow gel out there. Check out the products in our ranking!
Ranking of Top-Rated Brow Gels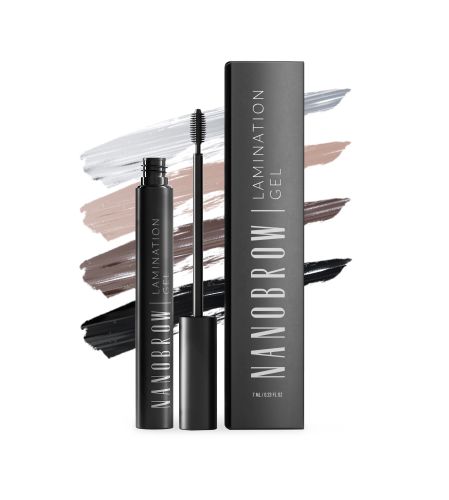 Price – very attractive
Reviews – glowing
Method and comfort of use – you can apply brow makeup like a pro easily and quickly
Where to buy it – the brow gel Nanobrow is available nearly everywhere: in store, online, marketplace websites, and the brand's official store www.nanobrow.co.uk. Enjoy shopping!
A brilliant brow gel that worked out best all along the line! Nanobrow Lamination Gel is one of the best eyebrow gels on the market. It helps tame and nourish unruly brows, shaping them and adding lovely color. The result is flawless, defined arches and breakage-proof eyebrow hair. Getting perfectly styled brows has never been easier and faster – thanks to the refined silicone brush applicator which brushes up the brows shaping them precisely. The brow gel Nanobrow is vegan and cruelty-free, guarantees long-lasting results, and is available in refined shades looking very natural. Pick a tinted version or clear brow gel for styling and hold.
NO. 2 Brow gel Anastasia BH Dipbrow Gel
Price – very high
Reviews – positive
Method and comfort of use – quite easy to use
Where to buy it – at many online shops and in store
If you have thin brows, then this gel will make them look fuller thanks to gel-like, slightly sticky, thick texture which settles on hairs, creating XL volume on your brows. The popular and recommended brow gel comes from the "eyebrow queen" herself – Anastasia Soare. The product stays put long, it's waterproof and doesn't flake off. It will give your brows color and bold definition. You can choose from as many as eleven shades. Too bad there's no transparent version.
NO. 3 Brow gel Chanel Le Gel Sourcils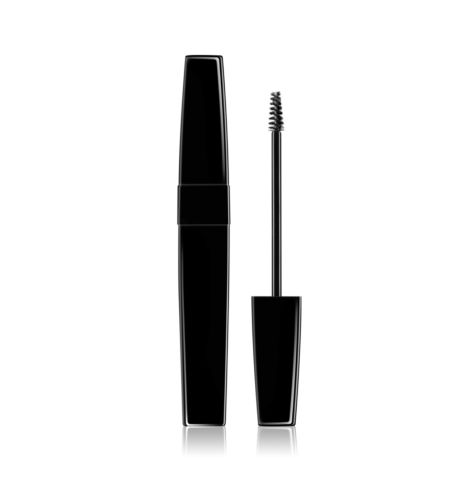 Price – high
Reviews – not bad
Method and comfort of use – imprecise brush
Where to buy it – in-store and online
Without a doubt, it's a prestigious brow gel and a common pick among fans of the brand. Is it the best one though? The texture is okay but it doesn't go well with the bulky applicator which may cause clumping. This brow gel fills in the brows with special micro fibers delivering boosted volume and long-wear effects.
It's available in just two shades and a clear version. You're searching for cool blonde, ebony or ash brown? Sorry, you won't find it here.
NO. 4 Brow gel Glossier Boy Brow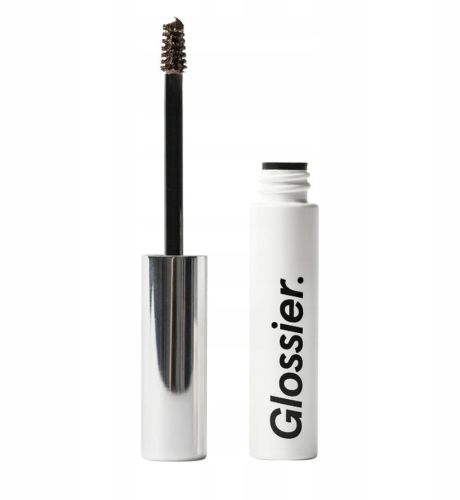 Price – rather high for a small size product
Reviews – not bad
Method and comfort of use – very small spoolie may get product on the skin
Where to buy it – drugstores, beauty parlors, online shops
This brow gel got popular fast because of creating intense makeup and very nice colors. I guess we all know and like Glossier Boy Brow. You can choose from five shades (black, brown, chestnut, blonde, and clear). It comes in a small tube which fits into every woman's bag easily, however, you'll run out of it fast and we guess the price isn't fair. The product is best for thin or light brows because it's good at building volume. Bonus: oleic acid which nourishes and softens eyebrow hair.
No. 5 Brow gel Revitalash Hi-Def Brow Gel
Price – not bad considering the size
Reviews – okay
Method and comfort of use – no precision
Where to buy it – on the brand's site, at drugstores and online
This brow gel has a special comb and brush so we can comb through brows before applying makeup. Too bad the spoolie isn't precise enough and may leave spots on the skin. The brand uses the soft-flex technology, Pentapeptides, Beta-Glucan and Lecithin to strengthen and improve the brows. Hi-def Tinted Brow Gel helps tame brows, thick and bushy in particular, giving them desired shape. It's a popular brow gel and though not the best one, it's widely known because of the lash serum that the brand got famous for. Tested by eye and skin doctors, clinically tested, hypoallergenic, non-irritating. It's more of a conditioner than a styling gel.
NO. 6 Brow gel ILIA Beauty ESSENTIAL BROW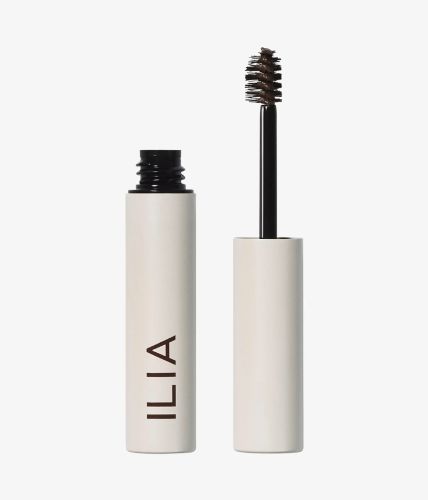 Price – quite high
Reviews – ranging from glowing to negative
Method and comfort of use – rather comfortable
Where to buy it – in store and on the Internet
A small spoolie, three quite nice shades (too bad there's no clear one), and uncomplicated use – that's why we include this gel in our ranking. Shoppers post good and bad reviews, but it generally stacks up well against tons of other brow makeup products. We wish it stayed on brows for longer, but we're sure you're gonna appreciate the small two-sided spoolie with short and long bristle to allow different effects. We appreciate added nutrients like sunflower seed oil, aloe leaf juice or shea butter. All in all, it's a good brow gel but it should be cheaper.
Your questions + answers
How to apply an eyebrow gel?
Our makeup artists promise that doing the brows with a quality brow gel is a child's play and takes seconds. Some gels come with improper applicators so it's good to gently remove excess product from the brush.
How to use a brow gel? There are a few options to try!
You can use it alone to style the brows and define them fast. It is also amazing when used on your favorite brow pencil, pomade or powder.
You can brush the brows in the direction of their growth or slightly upwards so they look lifted.
A good brow gel takes seconds to set them in place and keeps makeup flawless all day.
Clear gels are perfect for lifting and shaping the brows. Tinted ones additionally deepen the color and give a thicker brow look.
Which one is better, clear or tinted brow gel?
Naturally, it's up to the person buying it. If you opt for merely shaping the brows or you're into natural-looking brows, then pick a clear brow gel. It will help you create a laminated effect and keep hairs in check! For more volume and thicker-looking brows, you will need a tinted product. Get a highly-rated brow gel in a shade that goes best with your brows.
Summary: ranking of the best eyebrow gels
The round-up revealed 6 top-ranked and most popular products for brow styling. Among them you will come across gems that don't cost a fortune yet they're rated most highly by consumers. The eyebrow gel Nanobrow takes well-deserved first place as it wows us in all respects – we believe you will love it as much as we do! We're sure our reviews of eyebrow gels will help you make the right choice.